About the Program: 
The Gaǫdadęihwahni:ya:s Summer Transition Program is intended to support incoming Indigenous students with the skills they may need to be successful in a post-secondary setting. Indigenous students at McMaster come from diverse Nations and geographical areas, and they are of different ages and generations. For some, they may be the first in their family to pursue a post-secondary education. Gaǫdadęihwahni:ya:s programming will provide incoming Indigenous students with a culturally safe environment to enhance their skills in four key areas: (1) culture, (2) relationships, (3) knowledge, and (4) health and wellbeing.
This program will be offered three days a week, with an optional fourth day, from July 5 to 29, 2022. Over the course of four weeks, Indigenous students will engage in cultural activities and knowledge building through a series of workshops such as exposure to language learning through forms of mentorship. Participants will hear experiences from language learners who have attended Six Nations Polytechnics immersion program and from language learners who have attended immersion summer camps. The program focuses on the importance of maintaining balance between academics and student life relations with cultural exposure and student health and wellbeing.  
We hope students will build a supportive community by having opportunities to make connections with Indigenous students, staff, and faculty at McMaster University. Participants will be able to connect to upper year student mentors who know the university experience, academic expectations, and the supports and services that are available to Indigenous students.  
How Do I Apply?
Students can apply directly to the Gaǫdadęihwahni:ya:s Summer Transition Program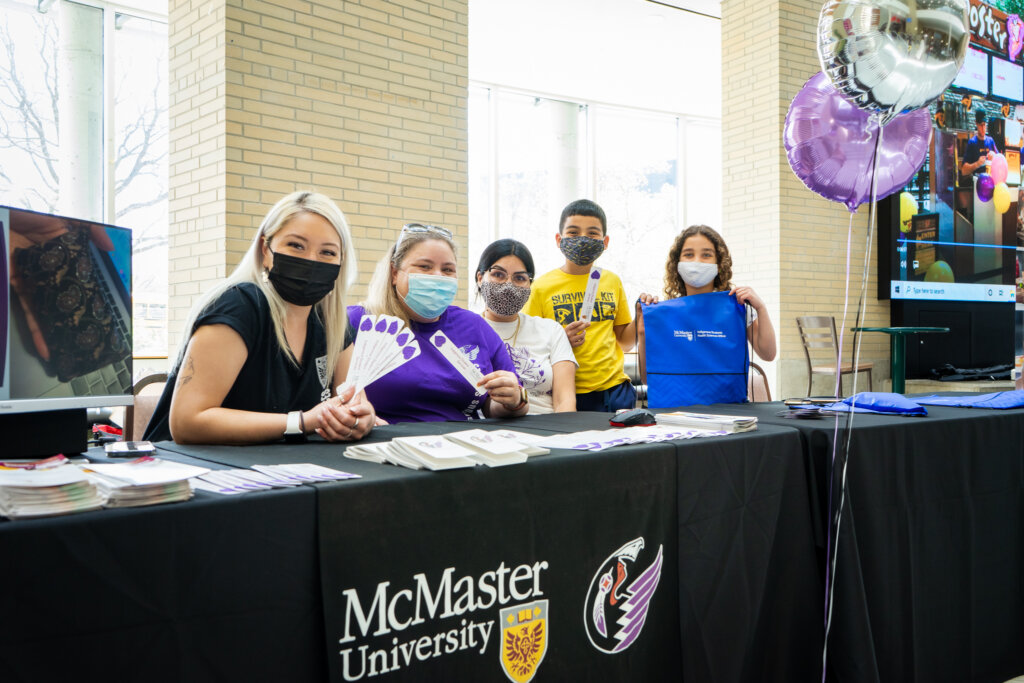 Learn More – Information Sessions 
Our program coordinator will be offering information sessions on the following dates.
May 18th at 11 – 12pm 
June 3rd at 11 – 12pm 
June 10th at 11 – 12pm   
Naming of the Transition Program:
Our team is very grateful and would like to thank Renae Hill Mohawk Nation Turtle Clan from Six Nations of the Grand River, who consulted with naming our program. Renae is a program manager and instructor at Dwadewayęhstaˀ Gayogoho:nǫˀ. Renae is a second language learner, who had the privilege of learning from the late Marjorie Henry, Frances Froman, and many others. Renae has a passion of learning and sharing Cayuga with others. She believes that learning the language is greater than learning vocabulary; that Haudenosaunee languages are intrinsically connected with all Haudenosaunee languages and history. Through consultation, our team described the intention of supporting incoming Indigenous students with academic skill development, exposure to cultural activities, knowledge, and relations through mentorship while maintaining balance and being mindful of health and wellbeing. Renae Hill has generously provided our team with Gaǫdadęihwahni:ya:s Summer Transition Program, a Cayuga explanation of the concept, they are strengthening their knowledge.
Program FAQ
Who Do I Contact for Questions?
Please email Jill Rogers to attend and register for a Zoom link.
Gaǫdadęihwahni:ya:s, Office of Indigenous Student Services
Program coordinator: Jill Rogers at rogerj8@mcmaster.ca
Tel: 905-525-9140 ext.20419